First-Year Writing Program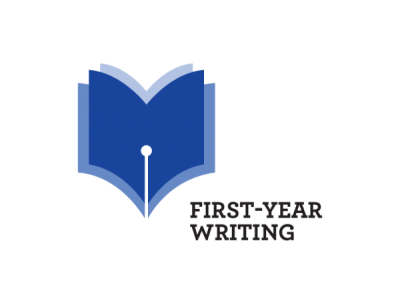 The First-Year Writing program at the University of Connecticut administers the different ways of fulfilling the University of Connecticut First-Year Writing requirement, offers classes that prepare students to fulfill the requirement, and coordinates with other campus programs to develop students' writing skills throughout their time at UConn.
—UConn FYW Mission Statement
UConn's First-Year Writing (FYW) courses provide students with contexts, practices, and experiences designed to support their ongoing engagements with the world, both within and beyond the academic community. FYW courses prioritize production (making and doing), not passive absorption of inert knowledge or rote skills. Writing in FYW serves as a means for productive engagement, and, although readings and instructor-devised assignments set up the ecology for the course, the students themselves determine the directions the inquiry takes. Writing instruction, in this model, facilitates consideration of and reflection on the choices available to writers seeking to make a meaningful contribution to a question or issue. Throughout the course, the FYW instructor will encourage and illustrate ways for students to:
find a stake in an issue;
move a conversation productively forward;
challenge but also make use of the terms of ongoing conversations and conventions;
make new connections;
explore genres and consider the rhetorical dimensions of engaging an audience;
begin new research; and, most importantly,
explore different positions and practice new ways of writing and composing.
You can find a full articulation of the learning objectives for First-Year Writing courses here. You can learn more about UConn's First-Year Writing program by visiting their website.
FYW and ECE
All ECE English courses are part of UConn's FYW program. Although there may be a few minor differences in some of the practical elements of the course outside of university campuses, ECE English and FYW courses follow the same curriculum and have the same required components, learning outcomes, and expectations for student work. This is why these courses are often referred to as FYW/ECE in this handbook. The Early College Experience program is simply the context for certain FYW courses.
Course Context
FYW/ECE in General Education
UConn's FYW/ECE courses are designed as key components of a student's general education. This means that the FYW/ECE courses play an important role in a student's overall curricular trajectory and are engaged with the university's general education requirements. Although FYW/ECE courses are generally housed within English Departments, they are not introductions to the field of English. Rather, they are designed to help students practice and reflect on academic work and especially writing that can serve a diverse array of academic and personal goals. Specifically, FYW/ECE courses address general education goals by providing:
preparation for writing-intensive ("W") courses;

a first component of the university's Gen Ed Information Literacy Competency;

attention to digital literacy, including multimodal composition.
FYW/ECE in National Contexts
UConn FYW/ECE courses have a character that is specific to the tradition and history of this university, but they are also engaged with ongoing developments in the teaching of FYW/ECE courses throughout the nation, work supported by research and activity in the field of rhetoric and composition (known, too, as composition studies or writing studies). The WPA Outcomes Statement for First-Year Composition and Framework for Success in Postsecondary Writing are two important articulations of the values and practices of FYW/ECE courses that are informed by this research.