This week I want to write a brief post about some of the resources available to us on the UConn Archives & Special Collections website, as well as the Connecticut Digital Archive (CTDA) website.
Like every archive, UConn's Archives & Special Collections focuses on a number of special collecting areas: if you explore their digital collections page, you'll see categories such as Activism, Connecticut History, Political Collections, and UConn Collections. Each of these areas expands to include more specific materials, including university catalogs, local business materials, maps, social activism resources, etc. Scott's presentation already outlined some of the stranger things you might find by poking around in these scanned materials. UConn Archives & Special Collections also has audio recordings and videos uploaded to the website.
I also want to point out UConn's reproduction services for materials found in a general search. For example, if your class is working through a unit on social responsibility and environmentalism and you're curious about archival records, you might do some digging on the UConn Archives & Special Collections website. In your search you might turn up a record called the "Sweatshop Labor Files" (this folder includes resources detailing the university's response to student-led activism surrounding the use of sweatshop labor to produce university merchandise). These files have not yet been digitized, but that doesn't mean you can't access them. You can request a reproduction from Archives & Special Collections staff by specifying the particular folder and box on the Reproductions Request Form, and someone will scan those materials and send them to you.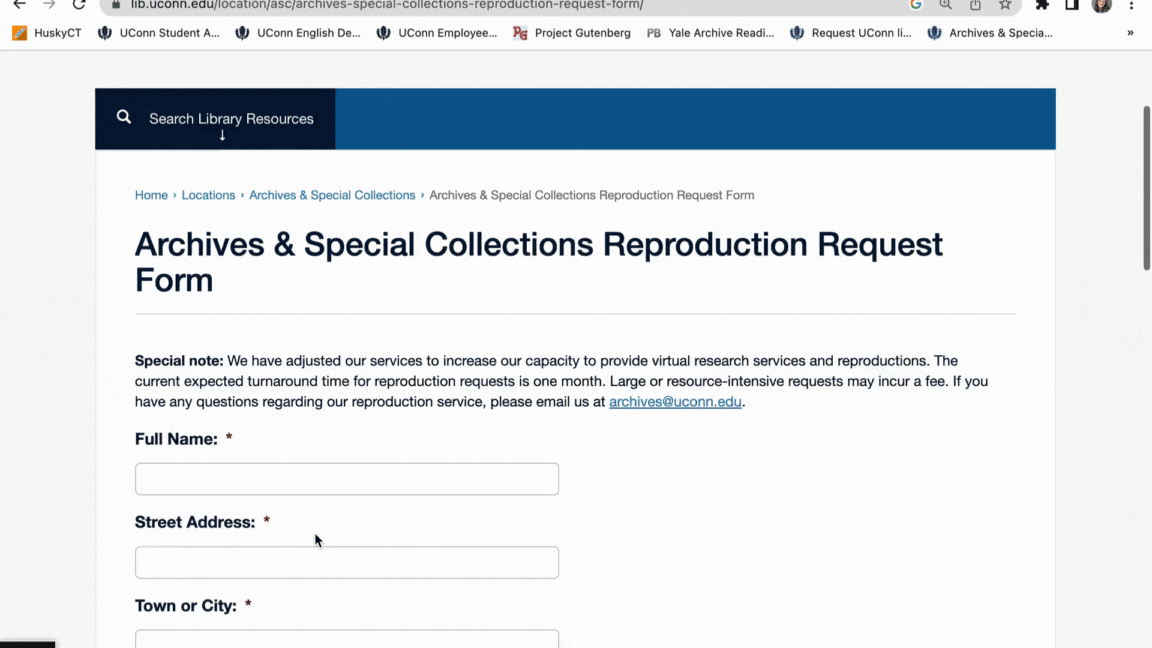 The CTDA, which works with UConn's archives, is another great digital repository of archival materials. The CTDA houses the digitized materials you can find on UConn's Archives & Special Collections website; but it is also far more expansive. (If a resource is owned or held by UConn Archives & Special Collections, the CTDA will tell you that when you access it.) It's fun to poke around and look at videos, recordings of speeches and interviews, and even images of 3D objects. For instance, the CTDA has scans of an expansive political button collection; these are awesome for talking about recent and historical activist campaigns (many of which have become relevant again). Just like the UConn Library website, you can filter your searches on the CTDA website by material type, date of creation, location, and topic. It's definitely worth checking out what the CTDA might have in its digital holdings when you plan out your course inquiry and reading list for the fall!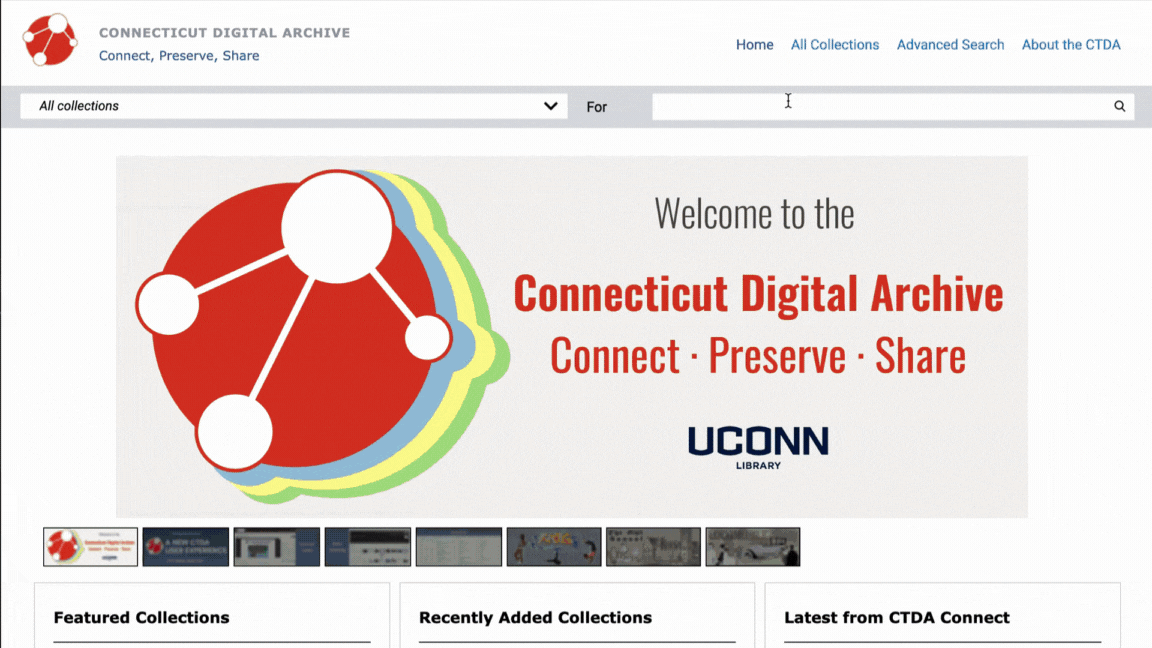 Of course, UConn Archives & Special Collections and the CTDA aren't the only digital archival resources available to us. A great place to start is this landing page from the National Archives, since it aggregates a number of other accessible digital archive spaces. Here you'll find links to collections that include scanned print resources, audiovisual materials, and more. I know plenty of teachers also love using the Smithsonian Learning Lab (and I've only recently learned just how cool this resource is), since materials can be grouped into different collections by topic, and users can also create their own collections. These repositories are great for introducing conversations about research and primary versus secondary sources into your units; you can also use archival materials to talk about the different kinds of multimodal media that exist.