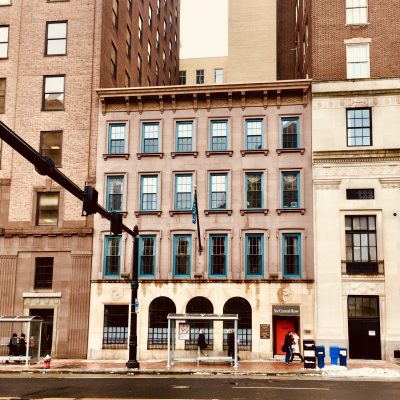 I've spent the new year devising a completely rebooted ENGL 1010 course, one that fits better with the new location of my campus and with the ongoing developments in UConn's FYW program. It's a little unsettling to work with entirely unfamiliar texts, assignments, and processes, but I like the "clean sweep" feel of starting fresh.
I'm trying to take on the call for more attention to multimodal composition, and I'm encouraged by the examples I've seen—at Storrs, Hartford, and ECE sites. But I'm aware, too, of how open these terms, multimodal composition, are. It's a little like getting the suggestion from your physician that you should "add a little exercise" to your daily routine. Sure, I could order a $3,000 RunJumpLift Contraption and drop it in my living room. But maybe I'll just, you know, walk a little more.
I consider the multimodal wrinkles I am adding to my course a textual version of "walking a little more." I say this for two reasons. First, I am primarily thinking of multimodal composition as a continuation of work I and my students already do. We write academic essays, which, at their best, take their force from a back and forth between evidence and exploration. Quotation is a kind of technology, a device for bringing other voices—contextualized and transformed no doubt by our work of appropriating them—into the conversation we've set up in writing. Similarly, other modes of "capture" such as sound recording, photography, or mapping can extend our understanding of how we might bring the world into our work. Composing, in this sense, is a collecting of evidence that is not just described but also experienced, at least in some clearly still mediated way. So, to return to my metaphor, I've added steps to my daily walks—seeing a little more of the park, say, or another block of a road I've spent less time on. But I'm not (yet?) throwing out furniture to make room for an all-new apparatus.
In another more tangible sense, I am walking a little more, literally, with my new course. Because we're involved in a place-based inquiry ("What's Behind Front Street?"), we are exploring the walkable periphery of our downtown campus, using photography and mapping (and text) to tell the story of our discovery process. This movement through space is buttressed by a set of readings, videos, images, and guest appearances that introduce conversations and arguments about cities and people. Michel de Certeau, for example, tells us that "Walking affirms, suspects, tries out, transgresses, respects, etc., the trajectories it 'speaks'." Or, from Jane Jacobs: "Any single factor about [a city] park is slippery as an eel." Although some students may well pull things together into a recognizable academic essay (now with photos!), I expect others to find this more embodied encounter with people and places a poor fit for the familiar forms of the academic essay. No longer just copying quotes from an assigned text as "support," they have a more unwieldy and multivalent collection of materials. How they compose them becomes a more urgent question. And, if the experience of considering options for design and execution of their projects for 1010 yields some insight into the need for ongoing critical reflection, the time spent wandering in the city will have been worth it.
In time I expect to make more decisions about how I'm defining multimodal composition and what I hope to see with it. I want to add a more actively creative dimension. In the last year, at site visits and in on-campus classes, I've often been impressed with student creativity and ownership—presentations with unexpected elements like hand-drawn images, short videos with humorous narration, or one student's improvised Shakespearean soliloquy, written in 15 minutes but performed, brilliantly, to a rapt class.
At this point, I'm trying to bring a lot of the work back toward a reinvestment in evidence gathering and exploration. Take a look, for example, at this amazing example of an essay discussing digital maps by a cartographer with a deep understanding of both Apple and Google Maps. There are so few words in this carefully argued, wonderfully composed demonstration. And yet, here I am, piling on words within the limitations of this Aurora website (where the images are blocky and the line lengths are too long). I've included some images, however, to suggest how I'm taking my first steps toward a more multimodal presentation.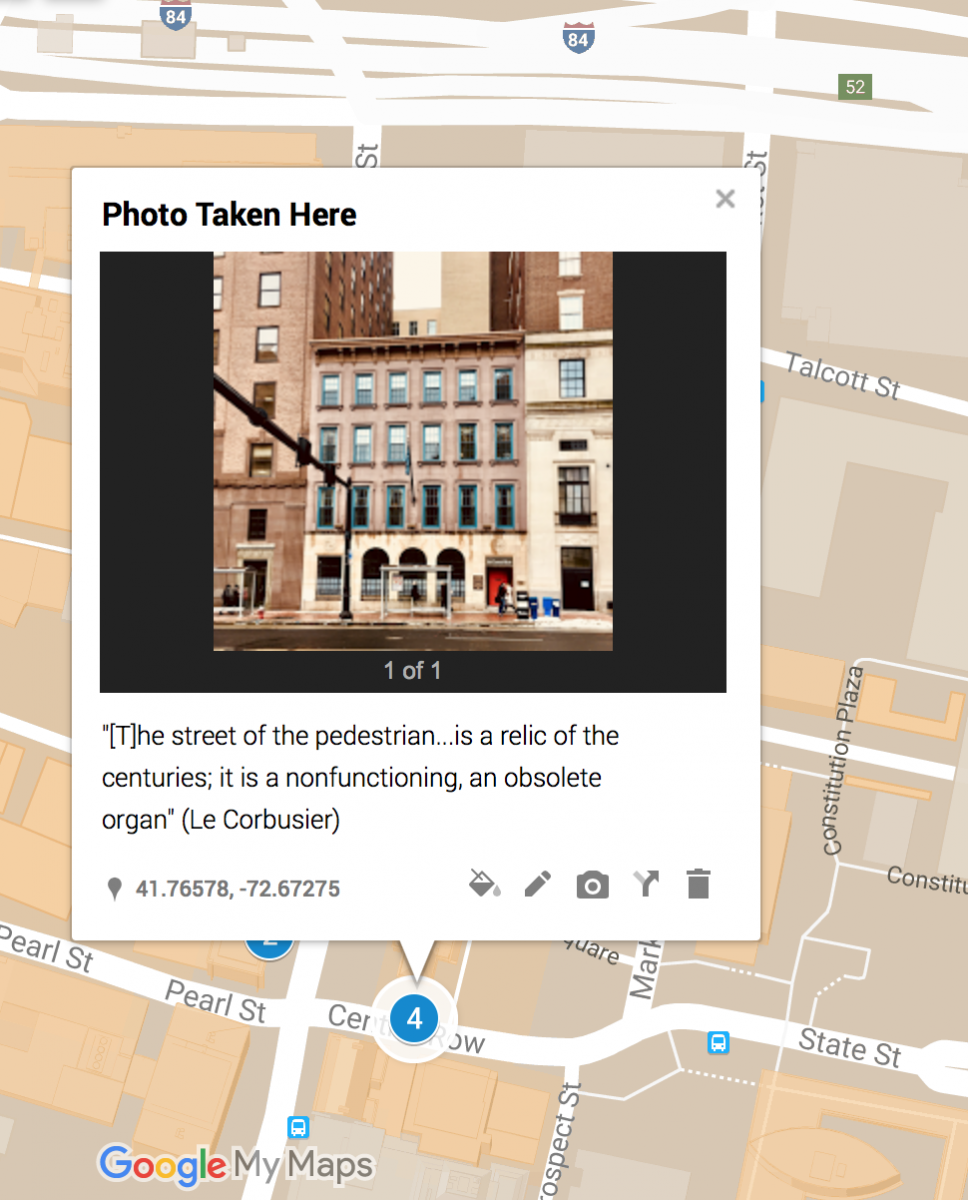 ---