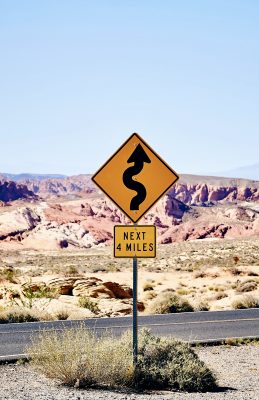 As you're likely aware, UConn's ENGL 1010 and ENGL 1011 are in the process of being replaced by a similar course that includes some new emphases mostly having to do with multimodal composition and digital literacy. This change will happen in 2020-2021 at Storrs, but we in ECE will have at least an additional year (and probably two) with ENGL 1010 and 1011. The new course at Storrs is really two connected courses, ENGL 1007/1008, that add up to a single 4-credit unit. Once the 1007/1008 courses are in place, 1010 or 1011 will no longer be offered. [It's complicated, but try to understand the 1007/1008 combo as a single 4-credit substitution for 1010 or 1011 with many of the same goals and practices.]

We might think of the changeover to ENGL 1007/1008 as essentially a revision of FYW courses that can happen within already existing shells of 1010 and 1011 but which will receive a new name and number in time. The changes are not massive and can be made as updates through ongoing course development. However, there are some specific revisions we have to make, and these revisions raise at least two major questions:
Does 1010 and 1011 content translate to ENGL 1007/1008?
What is the "studio" component (and how can one prepare to teach it)?
1010 and 1011 Content
The first issue shouldn't be a problem for any course that meets the current guidelines for 1010 or 1011. The central content of FYW courses remains student writing. The assigned reading (or listening, viewing, etc.) helps establish a course inquiry (a set of related topics or questions) through texts that provide content, vocabulary/concepts, impetus, and, occasionally, models for student inquiry. Because FYW courses support cross-disciplinary inquiry, course texts likely vary in genre, mode, or approach. With many (probably most) topics, some "cultural texts" (fiction, film, music, digital media, etc.) can play a valuable role. So, yes, some literary texts can certainly be assigned in 1007/1008. We will do what we can to provide guidelines for transitioning 1011 courses to the new FYW model. But, as has always been the case, no FYW course, even today, should be presented as a traditional literature course with an emphasis on coverage of a genre, period, or author or an exclusive emphasis on literary studies. 
The Studio Component
The biggest change to FYW courses is the requirement of a multimodal composition/digital literacy studio component. At Storrs, this is a distinct one-credit component (ENGL 1008) led by faculty other than the instructor of record for ENGL 1007 (the three-credit core course). At Storrs, this studio section will take place in a different space (the studio) and at a different time from the three-credit portion of the course. For regional campuses and ECE sections, however, these two parts are combined into one four-credit course which includes the multimodal/digital literacy component. Most regional campus or ECE sections will not make use of a separate studio space for this work. The "studio" in these cases will simply be the classroom itself.
Studio Pedagogy Resources
Those who attended the 2019 ECE English Summer Institute might remember Steph Ceraso, whose work on sound was central to our audio-featured day. Her work ia a great resource for linking theory to practical pedagogy (and a big part of my current class). I've included a link below to a webtext she and Matthew Pavesich put together with a professional designer that explores some implications of shifting a writing course into something closer to a studio model. I've also added two links to briefer overviews, including the UConn FYW page. 
Matthew Pavesich, "The (Design) Studio Approach to Teaching Writing."

Here

. [

Studio pedagogy briefly described.]

Steph Ceraso and Matthew Pavesich with Designer Jeremy Boggs, "Learning as Coordination: Postpedagogy and Design."

Here

. [

A more extensive and fascinating article (with photos).] 

The UConn FYW page on Studio Pedagogy.

Here

. 
Implementation in Four-Credit Model
There are advantages to having both parts of FYW combined into one course both at a practical level (scheduling is easier) and at a pedagogical level (the studio component arguably has more purpose when joined to the specific work of the course itself). However, we need to take on the responsibility for providing a studio component that is recognizable as an equivalent to the Storrs model, both in terms of time and content. 
Time (One Fourth of the Course)
Maybe it's easiest to think about providing the one-credit portion of the course as a complementary but still somewhat distinct element of the course, something akin to how you might describe conferencing or peer review (as specific components of your ongoing course). And, to make this component fully visible to students, you might consider marking off one quarter of the course as specifically designed for studio work. One model would be to have every fourth class session as a dedicated studio day. This could create a pacing similar to that at Storrs. If your class sessions are much shorter than the 100-minute on-campus versions, you might cluster two or more days around studio work. 
Content
What happens in this dedicated fourth of the course is still open to development and discussion. I will continue to share more material related to this as I learn more. Two suggestions:
Use the dedicated time to develop digital or technical competencies/skills that support the intellectual work of the other three credits. So, for example, if you're teaching a course that includes a visual or graphic dimension in at least some student work, use some of the studio sessions to practice using visual or graphic tools.

The studio time can include technical or exploratory work that has only indirect usefulness for the ongoing projects in the 3-credit part of the course. In fact, students may benefit from occasional divergence from the course inquiry. I have had success with modules designed to be completed in a single class session, including sessions dedicated to photography, infographics, interviewing, audio response essays, walking/mapping, collage, and more. 

I hope to develop a shared folder of modules with varying focus that we might all contribute to. 
Training
Truly, 1008 is not a course in digital media production skills. We're providing less an expert's guide to using digital tools than a critical engagement with the rhetorical affordances and constraints of more than written text. Storrs is providing workshops and we will do what we can to glean from these. We will also continue to have sessions dedicated to multimodal composition and studio pedagogy in our conferences and summer institutes. 
A tip: the digital products of FYW courses might be presented as prototypes that could (in theory) be taken up by media production specialists. That is, our students' work does not need to have the sheen and polish of a finished project. It's more important, for example, that they are able to hand draw a rhetorically effective image than artfully render a pointless image. 
Timeline
We ask that you continue to develop the multimodal component of your 1010 or 1011 courses with an eye toward this changeover to the new courses. By fall, we would like to see all 1010 or 1011 courses include explicit reference to a multimodal component that makes up approximately one quarter of the course. But there will still be time to adjust and tinker over the next year or two. 
Much more to come in this ongoing series. 
---