Our first conference of the 2022-2023 academic year—and our first in-person conference in quite some time—was a fun and successful one. Attendees shared creative artifacts from the studio segments of their ECE English classrooms, and we discussed the field research component of ENGL 1007 a bit in the second session of the day. 
Session 1, Studio Pedagogy: Creative Experimentation, asked participants to do a little homework ahead of time. Teachers shared a studio artifact before arriving at the conference—a successful activity or assignment they were proud of, or something students really enjoyed working on. Many people brought up podcasts as one such activity: students like working in a creative medium and exploring their own interests through research and conversation. Likewise, conference attendees spoke to how fun and exciting it is to learn about those interests as the information is relayed in a unique format. Participants referenced platforms like GarageBand (Apple), Audacity, and Soundtrap (Spotify) as popular and accessible methods for creating podcast episodes.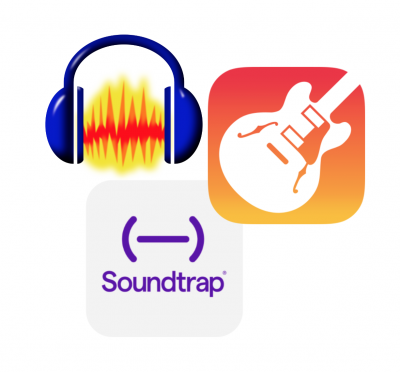 Some teachers shared assignments which centered around the literature they read in their classes, and others still spoke on activities focused on social media and pop culture. You can find a curated collection of submitted studio artifacts here, in a shared Google Drive folder. 
Session 2, Making Contact With the World: Field Research/Documentary in First-Year Writing, invited attendees to think about how students conduct research intentionally for ENGL 1007. What kind of research are they conducting? Is it tangible—and does it need to be? How are they curating it for any given project? Some conference-goers shared their thoughts on our Session 2 Padlet (which you might still fill out, if you have your own lingering thoughts). Among some of the ideas shared were:
having students fill out observation charts as they conduct research

conducting case studies
having students conduct interviews
Some conference-goers expressed concern over the amount of technology they should feel responsible for teaching and incorporating in their studio sessions. While multimodality is an essential component of the ENGL 1007 curriculum, we encourage you to explore and play rather than master and perfect. Also, keep in mind that your students likely have some level of competency (or expertise!) in these media/platforms already. Students know how to take and edit photos and videos on their phones, for example, and they are fast learners to boot.
If you were unable to attend this conference, you can find all of the links on our site conference page here.
---