Provisional Status
All incoming instructors begin in provisional status. Provisional status becomes full status once an instructor has gone through a cycle of engagement and review that includes:
attending the orientation for new instructors,
submitting a complete file of course materials,
attending at least one ECE conference,
having a site visit, and
engaging with the Faculty Coordinator in a review process.
This process should be completed in the first or second year. See Infographic.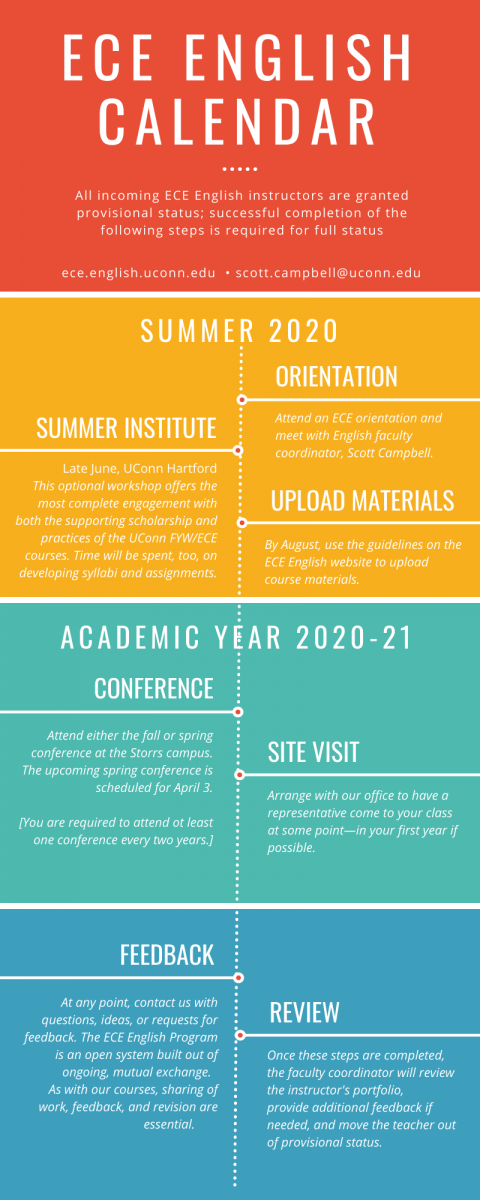 Maintaining Certification
To maintain certification, an instructor must
submit up-to-date course materials in a timely fashion via the Course Materials Upload form, and
attend at least one UConn ECE English Conference every two years.